Hey Everyone!! I'm so, so excited to yell out that I'm a DT member of
The Hobby House
..... yay!! How cool is that?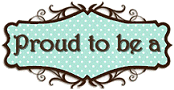 I was beside myself when I was told yesterday that I'd been chosen to join their fabulous team and would like to shout out a massive THANK YOU to Kate and Jill :)
If you get a chance, it would be great if you could pop over and see who the other lucky ladies are! They're all amazingly talented and I'm so looking forward to working with them all!
A brand new challenge will be starting soon .... and I'll be sure to keep you all posted!
Big hugs,